Update for Friday, October 30, 2020
Early Vote Ends Today – Today is your last chance to vote early in Tuesday's elections. Voting will take place today from 8 a.m. to 5 p.m. in the four early voting locations: the Women's Building on the Wise County Fairgrounds at 3101 S. FM 51 in Decatur; Bridgeport Lion's Hall, 1107 8th St. in Bridgeport; Alvord City Hall, 215 W. Elm St. and Boyd Community Center, 420 E. Morton Ave. 1,166 votes were cast yesterday.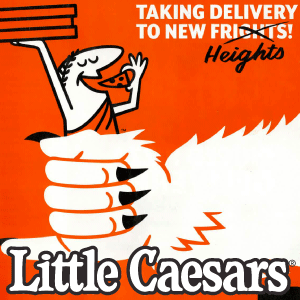 FRIDAY NIGHT FOOTBALL – The Decatur Eagles (5-4, 4-0) will try to close the books on Division 4-4A Division I that I'm playing tonight at 7 a.m. at Eagle Stadium with their last regular season game against Wichita Falls Hirschi . The Bridgeport Bulls (1-5, 0-2) battle Vernon at 3-4AII at 7pm. The Boyd Yellowjackets (7-1, 4-1) will fight in a 4-3AI street fight against Pilot Point at 7:30 p.m. The Paradise Panthers (5-3, 2-3) will be Whitesboro for Senior Night at 7:30 p.m. align. The Chico Dragons (1-6, 1-2) end the 7-2AII game against Münster at 7 a.m. in Münster. Alvord is gone tonight.
BI-DISTRICT VOLLEYBALL FINALS – The Decatur Lady Eagles (26-1, 12-0) won last night's playoff opener at home against Eastern Hills with 25-6, 25-0, 25-8. The Boyd Lady Jackets (26-4, 13-1) defeated Life Oak Cliff in their two-district match, 254, 25-6, 25-6. The Chico Lady Dragons (12-12, 10-5) defeated Windthorst with 25-13, 25-9, 25-19. The Alvord Lady Bulldogs (13-13, 9-6) ended their season with a four-set loss to Archer City, 17-25, 25-20, 25-13, 25-11.
DON'T FORGET TO FALL BACK – DST ends at 2am on Sunday. Don't forget to turn your clocks back an hour before bed on Saturday night.
AUTUMN FESTIVAL – The Decatur Public Library is hosting an Autumn Festival today. Drive through the parking lot anytime between 4:00 PM and 5:30 PM to shop for books, crafts, and candy. Decatur police and fire brigade will be on site.
CHICO TRUNK OR TREAT – The Chico Parks Board will present a Trunk or Treat event in the dark on Saturday at 5:30 p.m. in Chico Square. Residents are invited to park around the square to participate. Call City Hall at 940-644-2435 to reserve your spot. The event will also include children's costume competitions for five age groups.
NO HALLOWEEN / NATIONAL NIGHT OUT EVENT IN BRIDGEPORT – Bridgeport Police Chief Steve Stanford said officials will not be in the Boston / Fair Oaks area for their annual Halloween Night this year due to the COVID-19 pandemic Attend the National Night Out Event. Stanford said the event usually draws thousands of people to a relatively small area and they didn't think it was possible to have a safe event this year.
5TH QUARTER – Decatur's First Baptist Church will host the 5th quarter immediately after the Decatur v Wichita Falls Hirshi varsity soccer game tonight, ending at 12:30 p.m. It includes free food, including Chick-Fil-A, inflatables, games and prizes, and more. All 7th to 12th grade students are invited.
HALLOWEEN RUN – The Air Evac Lifeteam Halloween Hustle 5km and 1mile costume parade takes place on Saturday from 8am to 11pm and starts and ends in Decatur Square. The proceeds will go to the Wise Hope Crisis Center.
RHOME TRUNK OR TREAT – The town of Rhome is hosting their annual Trunk or Treat on Saturday from 6pm to 8.30pm at Rhome Fire Station, 261 N. School Road.
SUIT UP AND SAY BOO – Bridgeport's annual Suit Up and Say Boo event takes place on Saturday from 5pm to 6pm. The line-up begins at the Arcadia Theater, and the one-way trick-or-treating parade is led by Julius Pendergraft, the school's resource officer. Trick or treat starts at 5:00 p.m. More than 30 participating companies are handing out candy of trick or treat along Halsell Street. Registrations for the costume competition will be made in front of the Arcadia Theater with prizes for all ages.
PLANT SALES – Decatur FFA will hold its final fall plant sale on Saturday at 8:00 am in the Decatur High School greenhouse. Pansies and violas are $ 10 per apartment and hanging baskets are $ 6. The proceeds will support agricultural education and students enrolled in horticultural science. The greenhouse is on the hill behind the high school.
PRAYER SERVICE – First Baptist Church Bridgeport is holding a community-wide prayer service for our nation on Sunday at 5:00 p.m. Prayers are offered for local, state, and national leaders, law enforcement, and emergency services. The outdoor meeting will take place in the main church car park across from the church. Bring your garden chairs.
Funerals – The service for Wayne Hawkins, 58, of Decatur will be held today at 1:00 p.m. at Sycamore Baptist Church. The funeral will take place in Sycamore Cemetery. Hawkins Funeral Home in Decatur takes care of the organization.
The MASS of the Christian funeral for Antonia Ortiz (83) from Decatur will take place on Saturday at 11 a.m. in the Catholic Church of the Assumption. The funeral will take place in Oaklawn Cemetery. Family visit tonight is 6-8am with rosary at 7am in Hawkins-Decatur.
The GRAVESIDE memorial to Tommy Cunnius, 77, from Decatur will be in Oaklawn Cemetery on Saturday, November 14th at 1pm. The family visit will take place this Saturday at 10 a.m. in Hawkins-Decatur.
NO SERVICE is planned for Sheila Ann Porter, 60, formerly Boyd. Hawkins-Decatur takes care of the handling.
The service for Eula Ann Hoefle (86) from Decatur is still pending at Hawkins-Decatur.
NO SERVICE is planned for Jean Marie Rudd (62) from Chico. Hawkins Funeral Home in Bridgeport takes care of the organization.
The SERVICE for Linda Gean Cooper (77) from Bridgeport will take place at a later date. Hawkins-Bridgeport takes care of the handling.
The service for Anthony Neu (54) from Chico is still pending in Hawkins-Bridgeport.
Howard Oliver Reed, 80, of Boyd, will have his funeral at the Hawkins Funeral Home in Boyd at 10:30 am today. The funeral will take place at 1:30 p.m. at Greenwood Memorial Park in Fort Worth.
The visit for Robert Troutman Jr., 61, of Newark is in Hawkins-Boyd on Sunday from 4:00 p.m. to 7:00 p.m. Family stories and memories are shared at 6 p.m.
The SERVICE for James Grantham (72) from Decatur is still pending in the funeral home of the Hudson & Torres family in Bridgeport.