'The chance encounter with a stranger that blew my mind'
With a feather in my crotch, I headed back towards St. Michaels and met a lady on the way. She was stereotypical Blue Mountains. How many of her type had I seen? Lively, happy, not an ounce of fat, wavy hair, content with not being in the bush under any circumstances. One couldn't help but reflect that obesity is a scarcity in this area. People come here to enjoy nature. not only to make a living from it.
The wildflowers were plentiful. Australian wildflowers are not brave, the vast majority are tiny, although some are so abundant that they make up for their size.
Wildflowers such as the Epacris obtusifolia (picture) are scattered across the Blue Mountains. Source: Ian Smith
Then the stairs to St. Michaels. As I loosened the worn sandstone with my sore knees, there was no rush, so I stopped from time to time to just enjoy the moment before I reached the slippery bridge over the downstream water. St. Michaels was loud, the water pounded in the paddling pool below, and the sound of contact was amplified several times in the caves beyond.
I wandered around in the water, allowed myself the moment, felt the power of nature and soaked up its beauty. Eventually I made my way to the southeast, looking for an elusive route to the lower part of Fairy Falls. I crossed the stream to a path I'd never been on before. It rose very slowly and made it impossible to reach the creek until a sign was reached. It indicated that it might actually have been a trail I had visited before, but from the other end.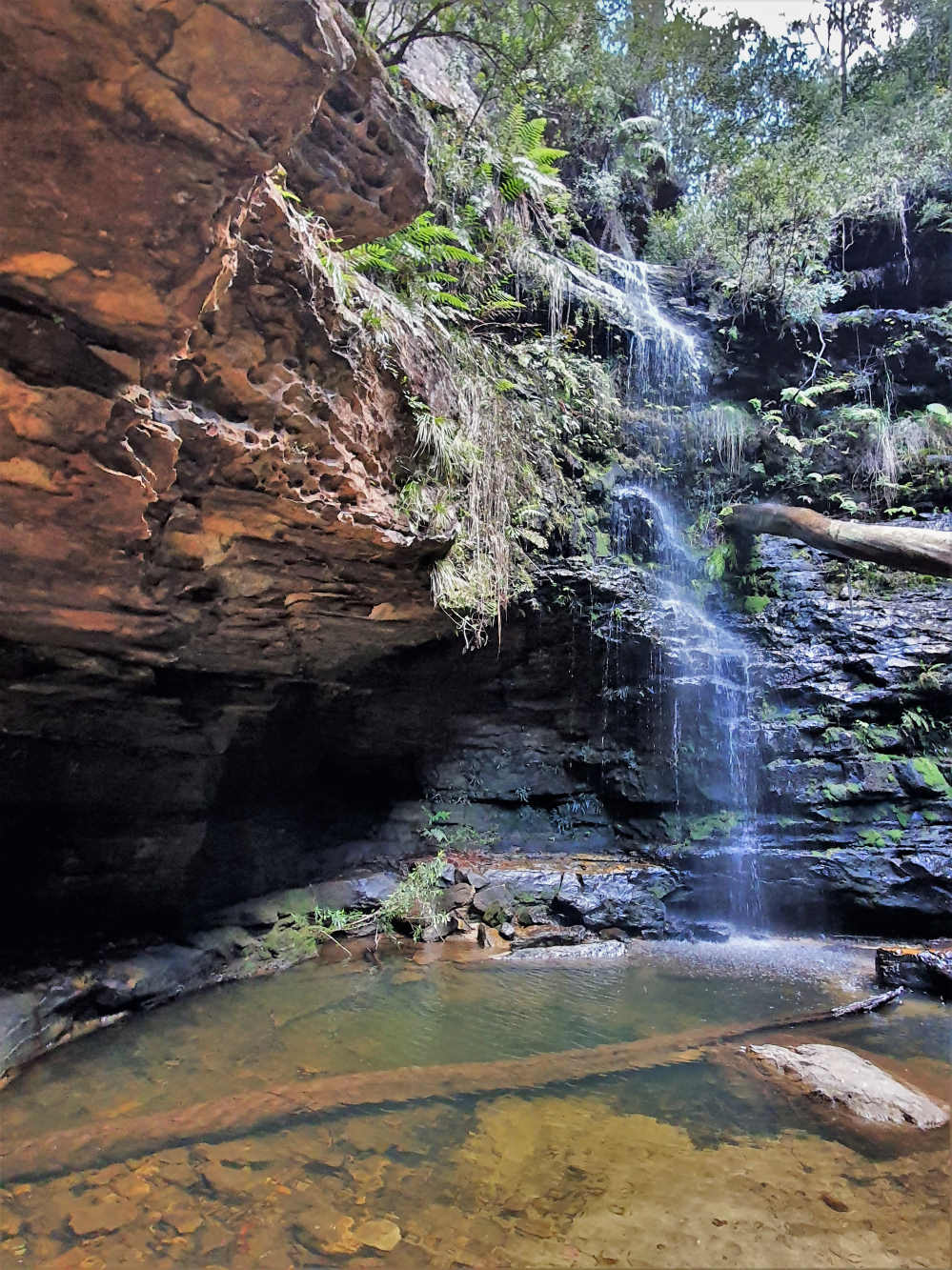 St. Michaels Falls was a beautiful place to take a picture. Source: Ian Smith
As soon as I made up my mind to retrace my steps, a stranger came into view. I thought there was a remote possibility that I would have met two people out here on a day like today, but we said hello and then discussed our reasons for being here. Since he carried a tripod with his camera, it wasn't difficult to figure out that he might be interested in the same type of photography that had inspired me today. In fact, he was interested in shooting as many falls as he had time in the area and we shared some information until it was time to part when I introduced myself.
"I'm Ian, by the way."
"You're kidding. Don't tell me your last name is Smith."
The shock of what would happen next surprised us both. Because this is where Ian Smith was talking to Ian Smith. Turns out he had met some of our namesakes, but this was my first encounter like this, so it was perhaps a more memorable touch for me. This, of course, resulted in us exchanging contact information and parting for the richer experience.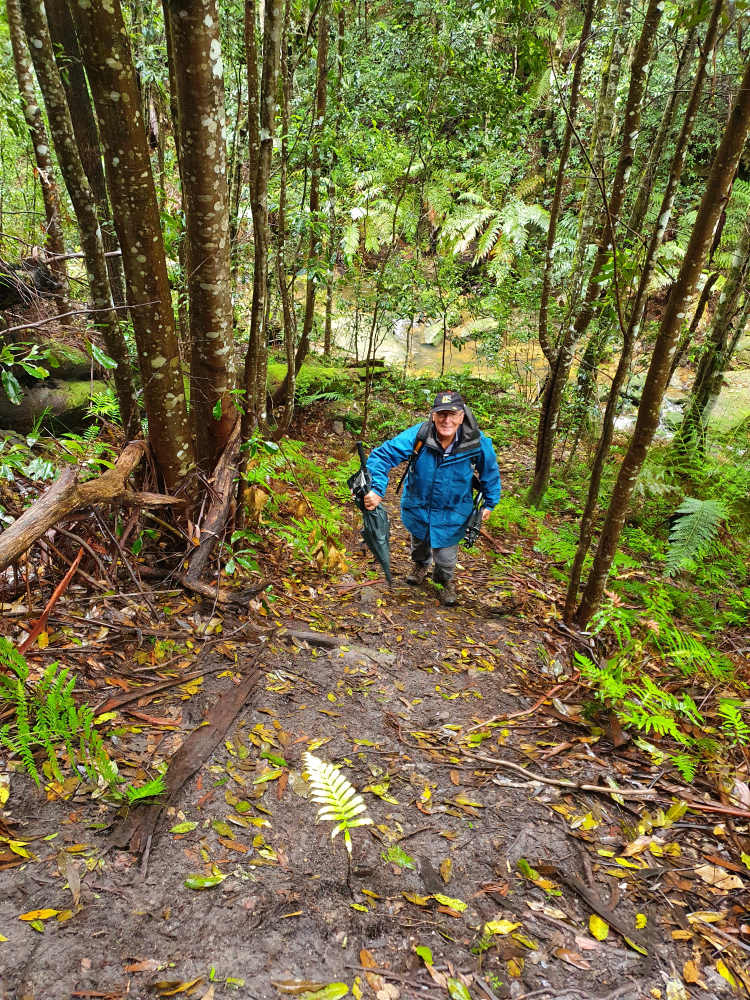 Meeting Ian 2.0 was certainly a highlight of the walk. Source: Ian Smith
I went back while Ian went on 2.0. On the way back I recognized a safe way down. At least that was it, by holding onto passing trees. There were little cascades that I was dying to shoot and the results were gratifying. I kept walking up the creek, recording photogenic spots, and splashing through the water in rubber boots with gay devotion. It's definitely a lot easier, and they're surprisingly comfortable.
I hadn't gone much further when there was Ian 2.0 again. He had turned back and crawled further upstream and noticed me on the way past, so it was no surprise when I got to his position. It's nice to be with someone who has similar interests. They understand what they are feeling and why they take so long. Explanations are unnecessary, you can just enjoy the company and compare notes.
After that we drove back to North Lawson Park. Ours were the only two vehicles there and I invited him for a cup of coffee, but unfortunately bowls waved. Apparently he's keen to roll a couple and was involved in a tournament this week, so my attempts to meet me for a cup of coffee anytime have been unsuccessful. Still, it had been a special day in many ways.